My family and I moved to Norwich late 2017 after being born, raised, going to university, and having my children in Oxford. I studied and worked in publishing, specialising in sales & marketing. When moving up to Norfolk I worked for a short period at Center Parcs, where I quickly realised that my cleaning standards were above many others, and decided to set up a commercial cleaning company in Norwich. I founded Flawless Cleaning Norfolk in 2018.
The face behind Flawless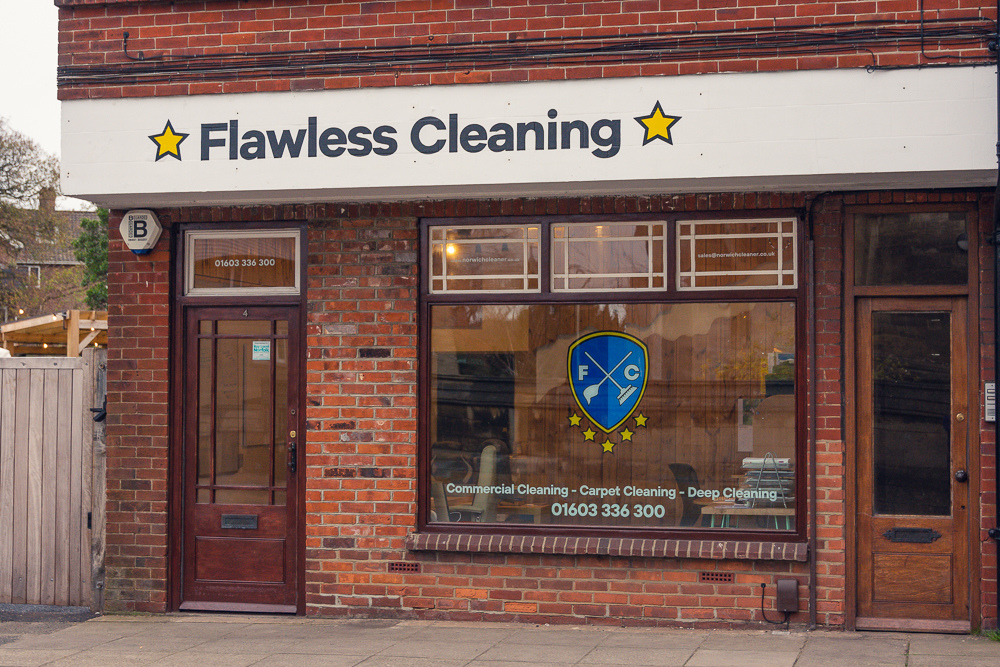 It was never a childhood dream to set up and run my own business. I never believed my uni lecturers when they said most of what we learnt would be "transferable skills" but having done business finance, blogs and marketing plans at uni, I do feel like I have a bit of a foundation to build on.
Behind our business are the values that I have always held important in my life: Integrity, collaboration, and sustainability. If you ask any of my children what I hate the most, they will jump to the answer "dishonesty!" in less than a millisecond. This resonates within my business. So many initial meetings were explanations of how the cleaner left early, or they weren't doing what they should be doing, that I wanted to make sure these weren't terms you would associate with Flawless.
In a previous role, I worked in operations management in a nursery – having had experience and training in Safer Recruitment, it is something we use for our staff today. With references and DBS checks, as well as Safeguarding training for all staff working with children, we make sure we are sending the best checked staff into our client's premises.
"BUT YOU HAVE FORGOTTEN SOMETHING" is a point often raised when people look at our values. What about Quality? I believe this should go without saying – if you instruct a commercial cleaning company you should be able to assume their levels of cleaning is of the service all cleaners should offer. We are happy that staff will stay with us, we are a living wage employer and all our senior team have been promoted internally. We have years of experience within the team and the stat training new staff know exactly what exemplary standards I expect of them. With the company going from strength to strength, and so much of our business still coming from recommendations, I am proud to offer the commercial cleaning service we do today. If we can help, or you just want a chat about what we do, then please do contact me.